"

Success through

Perseverance

and

Innovation. "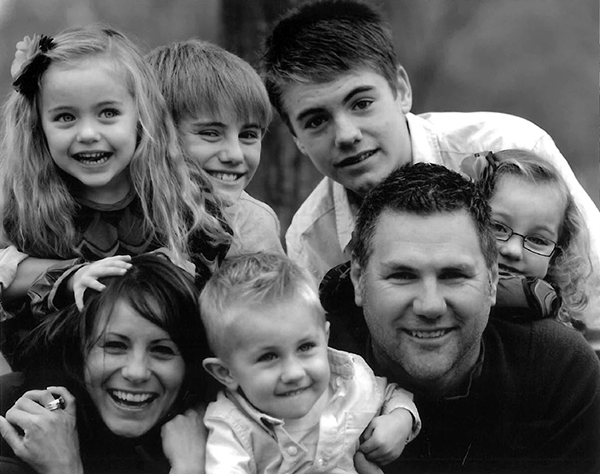 CDI Story - The O'Brien Family Business
The story of CDI is a classic business success story. In April 1994 Entrepreneur Pat O'Brien created Crystal Distribution Inc. It started out as a manufacturer's rep selling Dampers, Louvers and Ductwork accessories to contractors in the Minneapolis, MN area. It didn't take long for Pat to realize that not everyone does what they say they are going to do. After missing deadline after deadline due to the manufacturers of these products, Pat had a desire to make a major change to his business.
Pat decided to become a manufacturer and differentiate his company from others by doing what he said he would do and deliver on time no questions asked. The facility was a small 5,000 sq ft building, which was shared with two other companies to help with expenses. His days were spent calling on customers and he spent his nights building what was sold. Some days he sold so much product that he would have to recruit friends and family to come and work throughout the night to complete the jobs on time.
By 1998 the business was experiencing success and was rapidly growing. CDI's reputation as a company built on strong values and principles and the ability to fulfill their promises continued to grow, and its market share continued to spread across much of the Midwest. Pat's wife Bobbi Jo joined the company the same year and it was then that they decided they wanted to grow a family business.
By 2002 Pat had hired his father, Jim O'Brien, to be the first outside sales person and his high school friend, Mark Greenwood, to be the first engineer for CDI. Both had been part of the crew that pulled the all-nighters in the beginning.
With growing customer demand for pricing catalogs and drawings, the CDI website was created. The industry's first online system was launched where customers could get quotes, drawings and email confirmations when an order was received and another one when the product was shipped. The industry loved this tool and their business exploded!
Currently CDI has 4 plants strategically located across the USA in Charlotte, Minneapolis, Dallas, and Seattle providing 2-3 day maximum shipping for their customers. With the acquisition of several high tech machines, many more employees, the use of the company's innovative website and online tools, CDI has become a nationwide curb manufacturer.
Today CDI is the leader in the curb adapter industry with the fastest lead times and the most adapter curbs manufactured. The values and principles that CDI was built upon are evident in every aspect of CDI. The strong desire to completely satisfy all of its customers still is at the core of CDI's mission realizing that without the continued support of its customers through all these years, the O'Briens would not have had the ability to turn their idea into reality.
"We have truly achieved the goal of having a family business. Currently working at CDI is my father, Bobbi Jo's father and mother along with several other relatives and many people that have worked at CDI for so long they are part of our family. We have watched many of our employees grow from high school helpers to blessed people that are now married with a home of their own and a beautiful child or two; that's really rewarding to see." - Pat O'Brien.